40 Freakiest Concert Moments

Rock stars do the some of the freakiest things, especially when they take the stage. Yes, some of them may be gross, naked, and/or shocking, but that just makes their thousands of live music fans all the happier. Not to mention, it makes for some great television!

VH1's 40 Freakiest Concert Moments will delve head-first into these outrageous stage stories, exposing all the gory, and often hilarious details - like when the Black Eyed Peas' Fergie wound up with a mysterious stain in her nether regions during a concert in San Diego.


Check it out at:http://www.vh1.com/shows/dyn/the_greatest/97666/episode_about.jhtml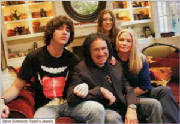 Gene Simmons Family Jewels
From aetv.com: They're a regular family: Dad is Gene Simmons—the legendary, tongue wagging demon of KISS. Mom is Shannon Tweed—former Playmate Of The Year, actress and model. And their kids, Nick and Sophie, are, well...surprisingly charming, well-behaved teenagers dealing with the trials and tribulations of adolescence, even though Mom and Dad are like no one else's parents.
Gene and Shannon have been happily UNmarried for 23 years and have no plans of getting married any time soon. Gene is a rock star, and a multi-media magnate. He is also the kind of dad who brings Gatorade to his daughter's soccer games and stands in the front row of his son's rock band when they play gigs.
This series will reveal the side of Gene that he has kept hidden until now, and shows how the most non-traditional, traditional family in America manages to make it work under the oddest of circumstances.
Nancy Dubuc, Robert Sharenow, and Didi O'Hearn are the A&E Executive Producers. Gene Simmons, Leslie Greif, and Adam Reed are the series executive producers. GENE SIMMONS FAMILY JEWELS is produced for A&E Network by The Greif Company / A Day With, Inc. and the Gene Simmons Company. Website: http://www.aetv.com/genesimmonsfamilyjewels/index.jsp
Heavy: The Story Of Metal (4 Episodes: Welcome to My Nightmere, British Steel, Looks That Kill, Seek & Destroy)
Heavy: The Story Of Metal first premiered in May when VH1 hosted "Metal Month." It includes four episodes, which break down the evolution of metal. Starting with Welcome To My Nightmere, Vh1 takes you to Birmingham, England, to meet the new sons of rock: Black Sabbath. They then trace metal's evolution through the New Wave Of British Metal, L.A.'s hair metal scene, and ending with the US thrash scene. Throughout the 4 1-hour episodes, you see the sights, hear the stories, and watch interviews with the masters themselves.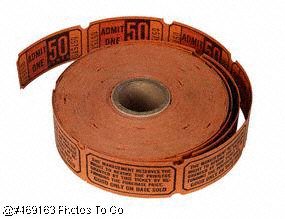 MOVIE REVIEWS!
Rock Star (2001)
Chris Cole, lead singer for Steel Dragon tribute band Blood Pollution, finds his life going downhill when he is fired from the band. Then, the unexpected happens when he is asked to front Steel Dragon, the band he once payed tribute to.
Based loosly on the story of "Ripper" Owens & Judas Priest, Rock Star shows everything Chris most overcome to lead the Rock Star life. This movie has everything --- the music, the girls, the actors (including Zakk Wylde who plays guitarist for Steel Dargon!), and a great story line. Highly recommended.
Airheads
When three band members take over a radio station and hold everyone hostage when the station won't play their demos, all hell breaks loose. This extremely funny (and relatively stupid) movie starring Adam Sandler, Brendan Fraiser, and Steve Buscemi captures the tale of three losers who did something to get recognized.
This is a pretty good movie, even though some parts are extremely stupid and over-the-top. Hey, what can you expect?
Detroit Rock City
The four members of a KISS tribute band, Mystery, embark on a wild trip when their extremely radical Christian drummer's mom burns their KISS concert tickets. This awesomely funny film captures the energy and stupidity of heavy metal.
This film is rated 'R' for a reason. Though it is quite funny, be prepared to be offended.
Metal: A Headbanger's Journey
Sam Dunn is a 30-year old anthropologist who wrote his graduate thesis on the plight of Guatemalan refugees. Recenly he has decided to study the plight of a different culture, one he has been a part of since he was a 12-year old: the culture of heavy metal. Sam sets out on a global journey to find out why this music has been consistently stereotyped, dismissed and condemned and yet is loved so passionately by its millions of fans. Along the way, Sam explores metals' obsession with some of life's most provacative subjects - sexuality, religion, violence and death - and discovers some things about the culture that even he can't defend. Shot on location in the UK, Germany, Norway, Canada and the US, this documentary is the first of its kind. It is both a defense of a long-misunderstood art form and a window for the outsider into the spectacle that is heavy metal. Summary written by Scot McFadyen
Official Site: http://www.metalhistory.com/
Hollywood Rocks!: The Ultimate Documentary
Based on the best-selling coffee table book of the same name, Hollywood Rocks! (being released worldwide by
Cleopatra Records
) is a 90-minute documentary film containing music snippets, music video clips, live concert footage, rare photos and interviews with some of the most notable metal/hard rock recording artists who made their mark during the 1980s and early 1990s Hollywood, California hard rock/hair metal music scene.
In Hollywood Rocks! the artists give their take on their most memorable moments (both the good and the bad) in this once-in-a lifetime musical era characterized by "big hair", loud clothing styles, excessive partying and an underground method of street promotion simply know as "flyering." And of course, what hard rock documentary would be complete without the inclusion of at least one of the more famous female fans who flocked to this southern California city to cheer on their heroes of this genre?
Interview segments with some of the current and former stars are broken up with exclusive, rare cutaway still photos of the artist from their heyday, music video clips by the artist and an occasional live concert clip from the period from which this film is based. Also interviewed for their historical perspectives are Cleopatra Records founder and President Brian Perera and former A&R guru Vicki Hamilton who describe in some detail the colorful business environment of this era. A stellar music background of nothing but the "hits" and musical rarities cement this film as a one-of-a-kind "must have" piece for collectors and fans worldwide.
Many stars featured here are still actively recording and touring, such as Stephen Pearcy (RATT), Steven Adler (ex-GUNS N' ROSES), C.C. Deville (POISON), Jani Lane (WARRANT), Jack Russell (GREAT WHITE), Tracii Guns (L.A. GUNS), Fred Coury (CINDERELLA), Mickey Finn (JETBOY), Jeff Duncan (ARMORED SAINT), Ron Keel (KEEL) , Lizzie Grey (LONDON/SPIDERS & SNAKES) and Terry Ilous (XYZ). In fact, summer 2008 dates at the Rocklahoma Festival in Pryor, Oklahoma and the South Texas Rockfest in San Antonio, Texas have been confirmed for many of the artists mentioned above, and just in time for the June 24th release date for Hollywood Rocks.
Only-Rock Review: Highly recommended, not for children.
This Is Spinal Tap
Directed by mockumentary genius Rob Reiner, This Is Spinal Tap is a hilarious "fake" documentary on the "fake" band Spinal Tap. The film capitalizes on the excess of 80's hair metal in all of its obsurdity. Though extremely choppy with no true plot, it is highly recommended for any fan of rock and roll who enjoys the occassional jab at the music they love.