Bon Jovi set to release a new album, July 12, 2005.
Bon Jovi, one of the biggest and baddest hair bands of all time, is set to release a new album to be released in the US on Sept. 20 and in the UK on Sept. 19. The track listing is as follows:
"Have A Nice Day," "I Wanna Be Loved," "Welcome To Wherever You Are," "Who Says You Can't Go Home?" "Last Man Standing," "Bells Of Freedom," "Wildflowers," "Last Cigarette," "I Am," "Complicated," "Novocaine," and "Story Of My Life."
This is expected to be another Alternative album from the band, who switched genres in the early 90's at the death of hair and glam. Bon Jovi's last studio album was "This Left Feels Right," which was released in November of 2003.
More details will be released about Bon Jovi's new album. When they are, you can be sure Only-Rock will be the first to cover it.
Metal Fan dies in wall of death in Germany, July 8, 2005
A 26-year-old German metal fan died on Saturday, June 25 in the mosh-pit at the Pressure Festival in Herne, Germany. It was initially believed that Marco Grewen died as a result of injuries sustained while taking part in the 'wall of death', but on June 28 German police confirmed that he died from complications brought about by a pre-existing heart condition.
-From Kerrang! Magazine
London shows canceled, July 8, 2005
After yesterday's terrorist attacks (July 7, 2005), many London concerts have been canceled or postponed. These include Sum 41, Prodigy, Queens Of The Stone Age, Queen, and R.E.M. Some shows have been postponed, while others have been canceled.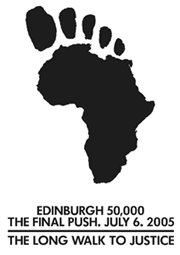 Motley Crue, Bon Jovi, Neil Young, Pink Floyd, Paul McCartney, and U2 all part of this years Live 8 concert, July 2, 2005.
This years Live concert- a rock concert dedicated to poverty in Africa. A great cause, with great artists. The bands for this year included: U2, Destiny's Child, The Dave Matthews Band, Bon Jovi, Stevie Wonder, Good Charolette, P. Diddy and Jay-Z in Philadelphia; Brian Wilson, Chris de Burgh and Green Day in Berlin; Pink Floyd, Neil Young, Bryan Adams and Motley Crue in Barrie, north of Toronto; McFly in Tokyo; the Pet Shop Boys in Moscow; Goth-rockers The Cure and Senegalese superstar Youssou N'Dour in Paris. All these artists played for free, a tradition since 1985, when the world was in just a dire need.
Its been a long time since 1985- Queen's performance at London's Wembley Stadium showed tht they still had the ability to play. Their performance once agin catapulted them to the top of the charts. On the other hand, Led Zeppelin, way out of their 'Rock 'n Roll' fame of the 70's, performed and did so horribly that the band has not let their act be re-broadcasted.
This years Live 8 concert is dedicated to a very important, history-making next Wed, when the G8-countries (USA, Canada, Great Britain, France, Germany, Italy, Japan and Russia) meet to decide whether or not to donate a $25 Billion dollar aid to Africa."This is no rock concert, it's a reminder about next Wednesday," singer Campino told the crowds, referring to next week's meeting of the leaders of the wealthy G8 nations to debate ways to lift African nations out of poverty. "We will not applaud half-measures, or politics as usual. This must be a historic breakthrough," the letter says. "Today there will be noise and music and joy, the joy of exuberant possibility. On Friday (the end of the summit) there will be great silence as the world awaits your verdict. Do not disappoint us. Do not create a generation of cynics."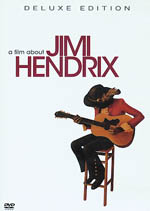 Another DVD documentary released, July 1.
Yep, there's been another DVD documentary released uin the sudden rush of putting classic-rock bands to the big screen. And you won't believe who it's about.
Ready? Jimi Hendrix! Yeah, you heard it right! The legendary guitar-god Jimi! This definitive documentary was the first authorised effort to detail Hendrix's celebrated life and career. It rocks! and with 75 minutes of added bonus features which include 13 songs along with full-length concert performances and legendary footage from his Monterey, Woodstock and Isle of Wright performances, you know this DVD is worth the 20 or so bucks. And the review can be found at
http://www.getreadytorock.com/reviews/jimi_hendrix_dvd1.htm
Pretty frickin' awesme.
About.com's 10 Greatest Classic Rock Albums Of All Time, June 26, 2005
Here is About.com's 10 Greatest Classic Rock Albums Of All Time. Be
sure to check these out!!
I wouldn't give creedence to any Top Albums list that didn't have this one in the top five. Many of the tunes on "Who's Next" were originally written for "Lifehouse," a project Pete Townshend would shelve for nearly 30 years. Anthems "Baba O'Riley" (Teenage Wasteland) and "Won't Get Fooled Again" are present, as well as "Bargain," "Love Ain't for Keeping," "My Wife," "Getting in Tune," "Going Mobile" and "Behind Blue Eyes." From beginning to end, this is about as perfect as an album can get.
"Dark Side Of The Moon" was the culmination of everything Pink Floyd had been attempting to tap into since their early days with its lush and multi-layered sound and conceptual richness, and is undisputably Pink Floyd's greatest achievement. It's no mystery why "Dark Side Of The Moon" remained on Billboard's albums chart for an astounding 14+ years. It's just one of those albums that everyone should own, and most already do -- it's said to be found in one of every 14 homes in the U.S
"Revolver" is on the same par with "Abbey Road," being near-flawless, artistically, musically and lyrically. The album marked the beginning of the Beatles' experimental stage, establishing them as more than just another bunch of here-today, gone-tomorrow British popsters. "Taxman," "Eleanor Rigby," "Here, There and Everywhere," "Good Day Sunshine," "Got to Get You into My Life".. need we say more?
Not only the best Led Zeppelin album, but IV is widely considered one of the best Classic Rock albums, period. From opening song "Black Dog" to album closer "When The Levee Breaks," we get the best of both worlds: bombastic rock and acoustic splendor. Also includes FM staples "Misty Mountain Hop," "Rock and Roll," "Going To California" and the most requested song of all time, "Stairway To Heaven."
Although the album only spawned one hit single, "Tumbling Dice," many consider this double album the Stones' crowning glory. "Exile On Main St." was the culmination of the Stones' greatest period both artistically and commercially, 1968-72. Although "Exile" wasn't an initial hit for the Stones -- it was dismissed by fans critics and fans as nothing more than a sprawling mess -- it would prove to be their last stroke of pure, unadulterated genius.
After the departure of founding member Bernie Leadon, The Eagles were ready to leave behind the country influences that dominated the early albums. With the addition of Joe Walsh the Eagles transformed from a good band to a great band, with "Hotel California" at the helm. With stellar hits like "New Kid In Town," "Life In The Fast Lane" and "Victim Of Love," as well as the title track, which contains one of the greatest guitar solos of all time, "Hotel California" is the definitive Eagles album.
Another Dylan masterpiece, often called his magnum opus. Can you think of a better way to kick off an album than "Rainy Day Women #12 And 35" ("...everybody must get stoned")? And the 11-minute finale, "Sad-Eyed Lady of the Lowlands," is nothing short of spectacular. "Blonde On Blonde" is undisputably one of the best albums of the 60s. Do we see a pattern here?
Loosely based on the hypocrisy of Christianity in England, Jethro Tull's conceptual magnum opus, "Aqualung" is not only the definitive Tull album, but deserves its spot on the Top 10 classic rock albums of all time. With one of rock's most recognizable riffs kicking off the album's title track, as well as "Cross-Eyed Mary," "Hymn 43" and "Locomotive Breath," it's easy to understand how "Aqualung" became a top ten hit and turned Tull into a bona fide arena monster of the 70s.
When the Doors burst onto the music scene in the mid-sixties, the world was more than ready to embrace Jim Morrison's seductive, hypnotic allure, and the band's haunting, poetic imagery. Packed with FM radio staples, ("Break on Through," "Twentieth Century Fox," "Light My Fire," "The End"), "The Doors" is one of the most significant and unparalleled debut albums of all time.
"Toys In The Attic is," by all accounts, THE album that launched Aerosmith into the stratosphere. Released in 1975, it was a natural progression as third albums go. Steven Tyler's gift as a songwriter was undeniable, and the twin guitar attack of Joe Perry and Brad Whitford was a force to reckoned with. Artistically and commercially, the elements fell neatly into place on this album. Included are such classics as "Walk This Way," "Sweet Emotion" and "Big Ten Inch Record."
AFTERWORD: About.com has long-since deleted this page (well, since April when their rock writer quit), but I have saved it and now it seems as if that has come in handy. I do not know who the writer was but I take no credit for this list. I wrote none of it besides for the afterword and the title.
Only-Rock Update, June 24, 2005
Hey fellow S.M.Fs!!! This is the Only-Rock webmaster checking in one again.
First, we are having problems with the Feedback buttons. We are trying to change systems, but it may take a while before we can retrieve any feedback.
Second, I have added Twisted Sister and Quiet Riot to the Album Reviews page. I feel that this page is not getting its share of attention. Album Reviews was created to help you select a CD or to help you widen your musical taste by listening to some new bands. It is a great help and should be considered in the process of buying a CD.
Third: The Guitarist's Paradise is still being added to! Check on it occasionally to see if something helpful has been added. New on Guitarist's Paradise: 5 new tabs, Epiphone and BC Rich guitar reveiws, and the beggining of the "Introduction To Tabs."
And lastly, the Hall Of Rock "Choose The Next Band" Poll has closed. We thank you for participating.
Until Next Time,
Rock On!!!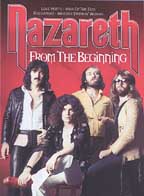 Nazareth to release new DVD, June 23
Nazareth, the 70's Scottish-Metal band, will release Nazareth: From The Beginning on July 19. From The Beginning includes the band's history and successes, collecting recorded performances, interviews, and music videos to present an in-depth picture of the band during their heyday. Attempting to secure Nazareth's place in rock 'n roll history, Nazareth: From The Beginning also examines the lasting impact of the band. It should be an awesome DVD, just like Metallica's and AC/DC's previously released documentary.
A Little Twisted Update: Early this year, we posted an article on Twisted Sister's new Documentary to be released on June 28. We have no new updates, but we expect that it is still on schedule to be released on time. For more on the DVD, or if you missed the article, travel to http://www.twistedsister.com/donna-7.html.

Rockin' The Corps line-up will feature some big names in rock, June 15, 2004.
Rockin' The Corps is a film with music and comedy to support miltary men and women that have lost their lives in our defense. It was recorded at Camp Pendleton on April 1, 2005. Nationally acclaimed musical artists and a variety of celebrities provided the entertainment, including Cedric the Entertainer (Master of Ceremonies), Destiny's Child, Godsmack, Hootie and the Blowfish, Jay Mohr, KISS, Louie Anderson, Richie Sambora and Ted Nugent. 44,000 attendees traveled to Camp Pendleton to support our troops, and now you can, too. You can see it at select Regal, United Artists and Edwards Theatres across the country on Monday, June 27th at 7:00 pm. A PORTION OF ALL NET PROCEEDS HAS BEEN PLEDGED TO BENEFIT OUR TROOPS AND THEIR FAMILIES THROUGH SUPPORT THE CORPS, INC., A TAX EXEMPT, NON PROFIT CHARITABLE ORGANIZATION. You can find the closest theater playing Rockin' The Corps by going to
http://www.supportthecorps.org
.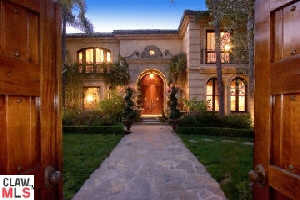 Want to buy Ozzy's house? June 11, 2005
No, we're not kidding. Ozzy's house, located on 513 DOHENY RD
BEVERLY HILLS, CA 90210, is for sale. The price: A mere $11,900,000. To put it in prospective, that's only $52,982 per month. It includes a library, a full-size bar, two swimming pools, 6 bedrooms, and 13 rooms in total. And don't worry about the parking. The Osburne residence includes a huge parking lot, that is, about 30 limosine-sized spaces. Just thought I should tell you, in case you're thinking of saving for the future.
A little Only-Rock website update, June 9, 2005
The Guitarist's Paradise is finished!!! Tabs, guitar reviews, and more can be found on the Guitarist's Paradise. If you have any feedback, coments, or suggestions about Guitarist's Paradise or any other page then please submit it through the Feedback button on the Home Page under Only-Rock News.
New bands are beng added to Only-Rock's Hall Of Rock weekly! Some newer artists include Bo Bice and Lynyrd Skynyrd.
Since I have (for the most part) finished Guitarist's Paradise, I will add more albums to the Album Reviews page.
I have also decided to discontinue the Mutlimedia page. I may start the project up again when I have more time.
Until Next Time,
Rock On!!!!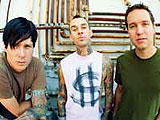 A Little Punk-Rock news, June 9, 2004
Blink 182 is now done with.
No more Small Things, no more skate-boarding in the world of Punk. Drummer Travis Barker said, "Blink, as far as I'm concerned, is over." He has started a new project with fellow bandmate Mark Hoppus, called Plus 44. They are currently writing and recording. No other news has been confirmed about the gods of punk, but many rumors are flying around. For the full story, travel to
www.signonsandiego.com.
Webmaster's Note: Most of the time, punk-rock is not covered in the Rock News page. If you would like punk, grunge, or modern-rock to be covered and reported, then submit a request through the feedback form.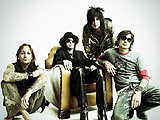 Motley Crue gets down and motley, June 5, 2005
Who'd have thought the phrase "Happy f*****g new Year, Tomm" could cause so much bother? Mötley Crüe frontman Vince Neil made the remark on December 31 last year when the band were appearing on The Tonight Show and it led to them being banned from US TV channel NBC. In repsonse, Neil and his bandmates have now launched a civil suit against the network for discrimination and violating their right to free speech. "We meant no harm, but it feels that we're being singled out unfairly," reckons bassist Nikki Sixx.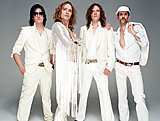 Darkness bassist quits, June 5, 2005.
Frankie Poullain, the heroically moustachioed bassist with The Darkness, has quit the band. A statement on their official web site claims, "With immediate effect, bass player, Frankie Poullain, is no longer a member of The Darkness. Remaining members have cited musical differences as the reason for his departure. A replacement will be announced within coming months." The band are currently recording the follow-up to Permission To Land, while Justin Hawkins has completed a solo album, tentatively titled British Wail.
-From the Kerrang Magazine